Alec Baldwin, 68, shot and killed cinematographer Halyna Hutchins, 42, on the set of upcoming film Rust 
Baldwin fired a prop gun that ejected a 'projectile' which hit Hutchins and Joel Souza, the film's writer-director
IATSE 44, a prop masters union, told members on Friday that it was a live round that had been fired
After firing the shot, Baldwin reportedly asked people around him: 'Why was I handed a hot gun?' 
The union says the props department was staffed with local New Mexican crew, and not Hollywood pros 
Hutchins was taken to hospital by air ambulance after 1.50pm; she was pronounced dead shortly afterwards
Souza, 48, was also wounded and taken to hospital but has since been released. His exact condition is unclear 
The film's production company and others on set insist the gun was loaded with blanks – which can still be lethal if fired in close proximity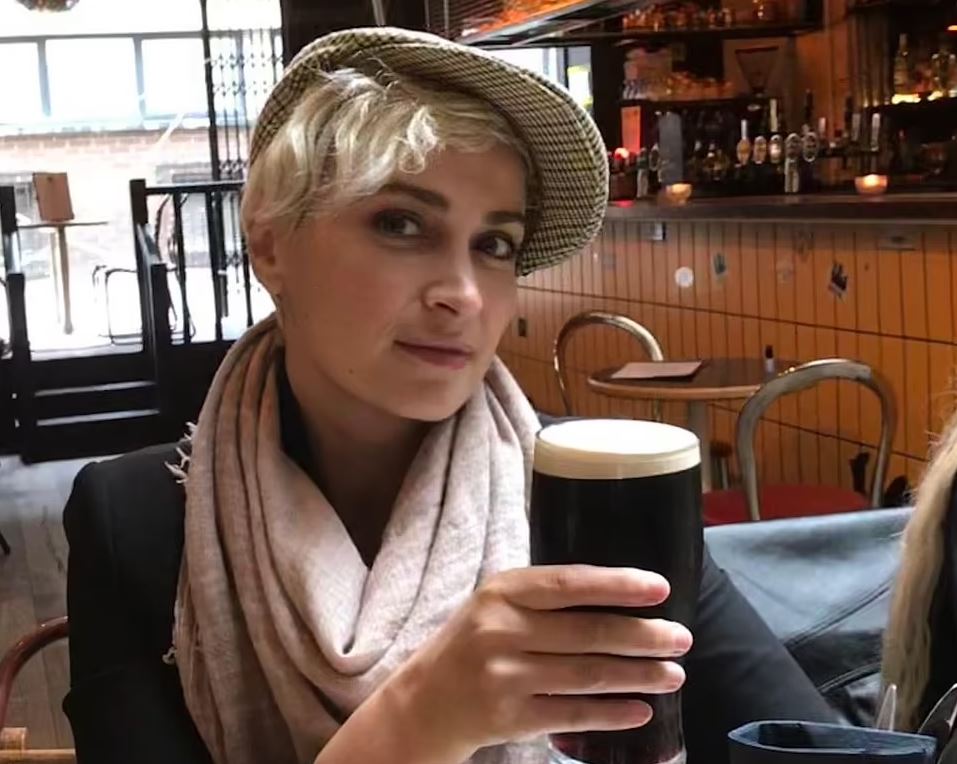 A movie prop masters union has told members it was a live round and not a blank that Alec Baldwin fired at a female cinematographer on Thursday in New Mexico, killing her and wounding the movie's director in a tragic on-set accident.
Halyna Hutchins, 42, died shortly after being shot by Baldwin around 1.50pm Thursday at Bonanza Creek Ranch, near the city of Santa Fe in New Mexico. Joel Souza, 48, the film's director, was also hurt and spent several hours in hospital, but was released later the same evening.  
Police have disclosed few details about the shooting, saying only that a 'projectile' was fired by a 'prop gun' and they are investigating, and the movie production insisted that only blanks were used.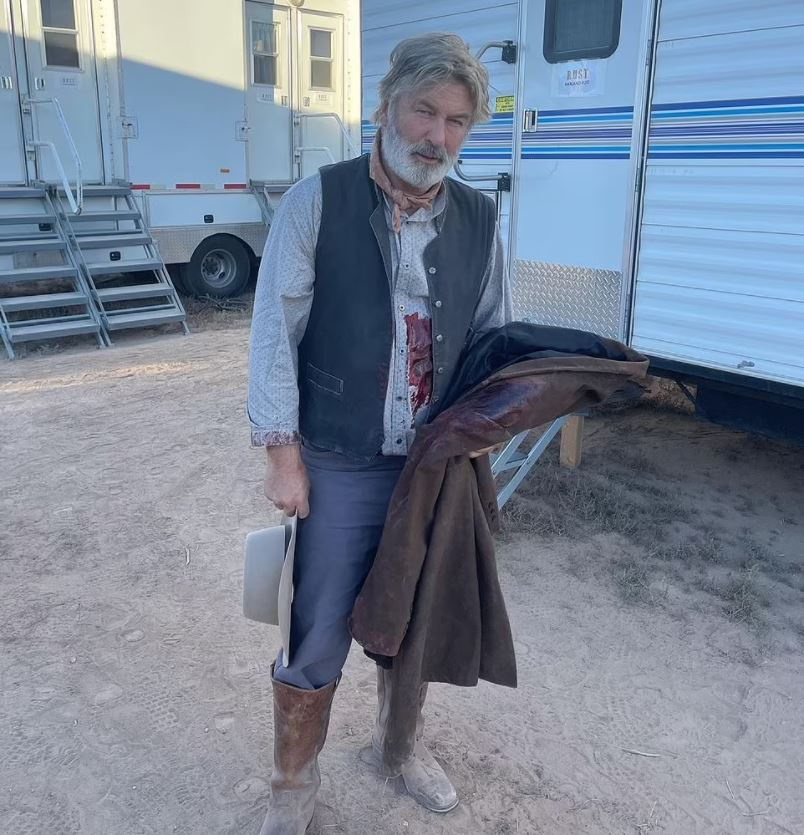 But a prop masters union IATSE 44 told members on Thursday night in an email that a 'live' round was fired. 
'A live single round was accidentally fired on set by the principal actor, hitting both the Director of Photography, Local 600 member Halnya Hutchins, and Director Joel Souza.
'Local 44 has confirmed that the Props, Set Decoration, Special Effects and Construction Departments were staffed by New Mexico crew members.
Actress Frances Fischer, who is part of the Rust crew, also confirmed that blanks were being used for the stunt.
Baldwin was taken for questioning by sheriff's deputies after the fatal shooting, but was not arrested and has not been charged.
The sheriff's department says its investigation is ongoing.
He was pictured outside the sheriff's office doubled over with grief, and weeping while speaking on the phone. He refused to speak with a reporter from the New Mexican who was at the scene.
Wife Hilaria had uploaded a video showing her playing with two of the couple's six children at 4am on Wednesday. The couple live in New York.
Filming of the movie – about a boy who is wrongly accused of murder, and which Baldwin is co-producing – has been indefinitely suspended while cast and crew recover. Counseling services are being offered, producers said. 
Baldwin is a co-producer on the film, in which he plays infamous outlaw Harland Rust, whose 13-year-old grandson is convicted of an accidental murder.
It was not immediately clear whether the prop gun that killed Hutchins was somehow loaded with real bullets, or if the gunpowder used in theatrical blank cartridges may have launched debris of some kind from the barrel. No further information has been offered on how Baldwin managed to strike two people, with the sheriff's office continuing to investigate. 
Earlier on Thursday, Baldwin's spokesperson issued a statement to People on the shooting, saying: 'There was an accident today on the New Mexico set of involving the misfire of a prop gun with blanks.'
Meanwhile, a spokesman for Rust Pictures LLC, which is producing the film, said: 'The entire cast and crew has been absolutely devastated by today's tragedy, and we send our deepest condolences to Halyna's family and loved ones.
ALEC BALDWIN ON-SET TRAGEDY – WHAT WENT WRONG?
The Santa Fe Sheriff's Office continues to investigate what exactly happened on the set that led to the death of Hutchins and injury of the director, but past accidents involving guns on movie sets present a range of options for what could have led to the tragedy.
Squib load – something was lodged in the barrel of the gun when Baldwin fired
One possibility is that an object was stuck in the barrel of the prop gun that Baldwin was using. Known as a squib load, it happens when a cartridge isn't expended from the barrel because there aren't enough gases to push it out. 
In itself, it is not dangerous and can be fixed, but if someone keeps firing rounds from that same gun – live or not.
If a second round is fired behind the stuck round, it can cause the weapon to explode, or injure people in the near vicinity.
A real bullet was accidentally loaded, or part of one was, instead of a blank
After firing the gun, Baldwin's immediate reaction was to ask why he'd been handed a 'hot' gun – meaning one containing live bullets.
That is what happened in the 1993 shooting of actor Brandon Bruce Lee on the set of The Crow.
Those on set thought the gun was loaded with blanks, but an autopsy revealed a .44 caliber bullet was lodged near Lee's spine.
Police recovered dummy shell casings from the set.
A dummy, unlike a blank, looks like a live round with a bullet at the tip of the cartridge.