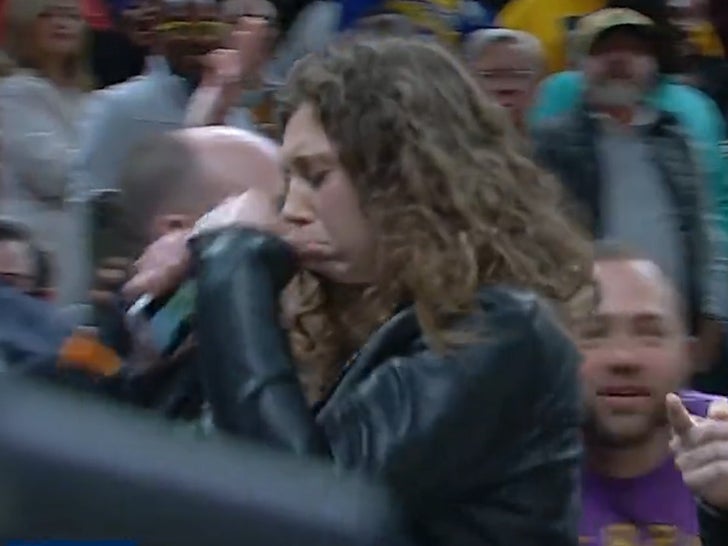 It's unclear what set James off, but whatever it was triggered him to approach an official and point at a man and a woman sitting in the front row.
In the video, you can hear a fuming LeBron say "right f***ing here" and pointing directly at the fans.
It's not the first time James has had fans removed — last season, he had a "Courtside Karen" escorted out after being heckled in a game against the Atlanta Hawks.